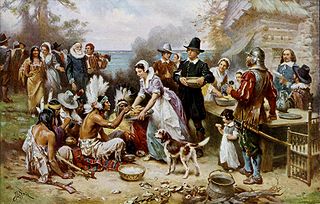 Welcome, to our second issue of the Science Elevated Newsletter.


Inside:

Coming Events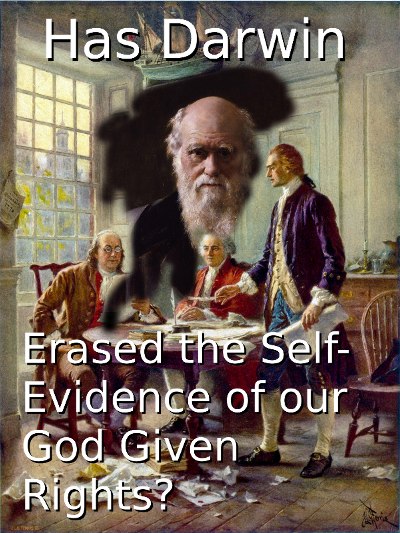 Has Darwin Erased the Self Evidence of Our God Given Rights?
Presentation by Vincent Newmeyer
For: Everyone

Davis County Event
Date: Thursday, November 3, 2016 at 7:00pm
Location: Liberty Hills Academy Auditorium
1645 South 500 West, Bountiful Utah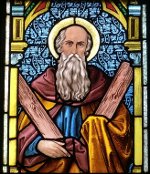 C14 and Other Scientific Dating Techniques: Why they produce so many dates inconsistent with the scriptures.
Presentation by David Barker
Date: Thursday, November 10th, 2016 at 7:00pm
Sponsored by Liberty Rock School
Location:
Upstairs at Brigham Larson Pianos
1497 South State St, Orem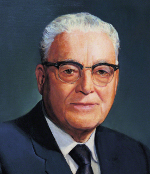 What Prophets and Science Facts Say About Evolution
Presentation by Peter Cannon, Liberty Hills Academy
President of the Board of Trustees
For: Students from 5th through 12 grade
Date: Thursday, November 17, 2016 from 12:30 - 1:30 p.m.
Location: Liberty Hills Academy Auditorium
1645 South 500 West, Bountiful Utah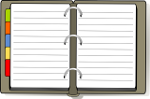 Invite us to speak in your area.
Our presenters would love to share with you and your friends one of our presentations. Also watch for field trip opportunities hosted by our scientists and researchers. To book an event or field trip please contact our
Event Scheduler (Click Me)
.
Science in the Classroom? Arming our Students with the Truth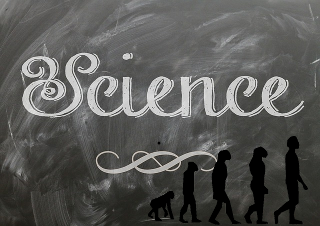 How can our children defend their beliefs in science class?
As we send our children to school they are frequently taught current science theory as though it were proven fact. They are pressured and manipulated to accept what the teacher says and give up their religious beliefs in favor of an atheistic worldview. This is not merely a side effect of being exposed to the "facts" but is an actively pursued agenda by the established science education leadership.
Ann Reid, the Executive Director of NCSE, recently spoke in Salt Lake City on the topic of science education in the American classroom. She is concerned that "millions of students are at risk of being miseducated on the critical topics of evolution and climate change" because teachers might be reluctant to teach the current dogma as fact. During the question and answer time following the lecture she was asked what a teacher should do about a student who holds religious views contrary to the material being presented. She outlined a process of gently leading the student away from faith based positions of origins, toward an acceptance of natural processes as a foundation for science understanding (which understanding excludes much powerful physical evidence to the contrary). She reported a high degree of success at achieving compliance from formerly dissenting students who soon learned to believe what they were being told without further objection.
As part of an ongoing effort to give our students the tools they need for critical thinking and understanding of science we suggest a wonderful video series titled "Debunking Evolution" at: http://DebunkEvolution.com . These videos (as well as other sources we will mention in the future) do a great job of highlighting some of the problems with current teachings on the Theory of Darwinian Evolution.
Education Update
School Board Elections... Who deserves your education vote?
On November 8th we are expecting to elect a new President of the United States and fill many other prominent positions in our government. Sometimes people forget that some of the most important elections are not making headlines. Please take the time to look over the candidates running for your local School Board. Those who are elected will be responsible for decisions that affect every child being educated in the local schools and it is our responsibility to choose those who will best serve their community.
We respectfully submit the following recommendations for candidates for School Board that oppose Common Core and the Next Generation Science Standards, or seem to be the better choice of the two candidates, for your consideration, (with a special thank-you to Utahans Against Common Core):
---
State Board of Education
District 4:

DAVE THOMAS – (Northern Davis County, Southern Weber County)
District 7:

SHELLY TEUSCHER – (Salt Lake City, Southern Morgan County)
District 8:

RICHARD NELSON – (East Salt Lake County from I-80 to I-215 including Holladay, Millcreek, Murray, S. Salt Lake, and Sugarhouse)
District 10:


DR. GARY THOMPSON – (Eastern Salt Lake County from I-215 to Draper including parts of Cottonwood Heights & Midvale, Sandy, Draper)
District 11:


LISA CUMMINS – (Southwest Salt Lake County including South Jordan, Riverton, Herriman, Bluffdale and Northwest Utah County including Cedar Fort & Fairfield)
District 12:


ALISA ELLIS – (Orem, Lindon and Summit, Wasatch, Duchesne, Daggett, Uintah Counties)
District 13:


SCOTT NEILSON – (Provo, Spanish Fork)
District 15:


MICHELLE BOULTER – (Washington & Iron Counties)
---
---
Local School Districts
ALPINE SCHOOL DISTRICT
Seat 4 Rachel Thacker
Seat 6 Miriam Ellis
Seat 7 Sara Hacken
---
DAVIS SCHOOL DISTRICT
Larry Smith
---
For further information about these and other's views, please visit the survey results pages at the following sites:
2016 Utah Candidate Questionnaire
Science Merit Recognition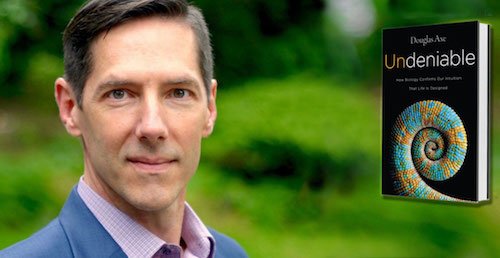 Douglas Axe, an Undeniable Defender of Science
In his new book, Undeniable: How Biology Confirms our Intuition that Life is Designed, Douglas Axe has taken on the task of demonstrating that biology supports the idea of Intelligent Design. In a true scientific community the evidence would be allowed to speak for itself, but in the current scientific climate any scientist who argues for the influence of God is running the risk of professional condemnation by his peers.
Dr. Axe received his PhD at CalTech and then held positions at the University of Cambridge, the Cambridge Medical Research Council Centre, and the Babraham Institute. He is currently the Director of the Biologic Institute. His efforts demonstrating the flaws in the Theory of Darwinian Evolution and highlighting evidence for Intelligent Design in biological processes has met with scorn from many scientists but praise from those who appreciate the opportunity to consider all sides of the issue. He has masterfully demonstrated the difficulties inherent in a purely materialistic explanation of the function of biological proteins and the origin of living systems.
In consideration of his ongoing efforts and courage in the face of opposition from the scientific establishment we take this moment to recognize Dr. Douglas Axe.
To Index...


Digital Legend Library Announces:
The UM is About to Start a
Revolution in Science!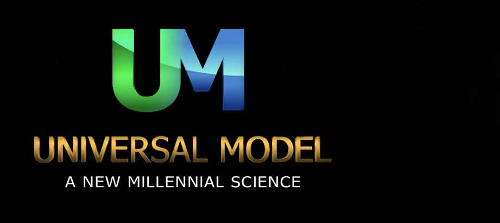 The Universal Model of Science, also known as the UM, made its first debut to the public on October 15th 2016 at a launch event in Phoenix AZ.
The
UM
answers questions about Nature which inquiring minds have been questioning for centuries. With a powerful evidence-based approach, the
UM
makes astounding new scientific claims and discoveries which are backed up by equally powerful supporting evidences. This new book and the movement it is creating, is sure to spark an imminent Scientific Revolution.
The
UM
changes the entire fabric of modern science, replacing its very foundation. Out of this pioneering work comes a New Millennial Science destined to take us through the current millennium learning about Nature in ways never before imagined.
As readers of the Science Elevated Newsletter already know, for many decades, incorrect theories and misleading philosophies have formed the foundation of modern science. These false ideas taught as fact have clouded minds and stifled the uncovering of Nature's secrets for generations. Now, newly discovered scientific truths defined in the
UM
are revealing nothing less than long-hidden natural law. Yes, new natural laws of science are being introduced to the public for the first time in over 100 years! We invite everyone to explore and experience the adventure of learning truth in the
Universal Model of Science.
Readers of the Science Elevated newsletter instantly qualify for a
25% discount
on
Volume 1
(which is the first of three volumes that will be released over the next year) Volume 1 contains the first four introductory chapters plus the first four science chapters all dealing with Earth System (800 pages of never-before seen discoveries, images and new natural laws).
For more information on this paradigm-changing, iconoclastic work click
here
and read all about it. When you decide to purchase it use the promo-code
LEGLIB1016
to get your
25% discount
. Note the introductory offer expires on Nov 15th.
The first public presentation on the
UM
in Utah is scheduled for 7:00pm on Friday November 11th in at Day Murray Music Recital Hall click
here
for details. The presentation by Boyd Tuttle is geared toward educators, parents and students interested in the new science curriculum (check this
site
for updates and click
here
for tickets).
Special pricing plans have also been set up for private schools and home schoolers who want to adopt the
UM
into their science curriculum. For those who want more information about public, and private school educational programs, school clubs and presentations for your groups, please contact Boyd Tuttle,
Utah Regional Education Liaison
directly.
Contact: Boyd Tuttle
Phone: 801-810-7718
e-mail:
boyd@digitalegend.com
Recent Activity
On Thursday, October 20th, Vincent Newmeyer presented a lecture on how the assumption of Darwinian evolution is resulting in removing the "Self Evidence" of our God given rights. This lecture was sponsored by Liberty Rock School.
On Saturday, October 22, Vincent Newmeyer conducted a field trip about the geology of Battle Creek Canyon and the challenges with standard explanations of its formation.
In addition to these presentations, several additional Science Study Groups have been started across the state.
If you are interested in starting a study group in your area, please contact Karen Bates (Click Me).

To book an event please contact Event Scheduler (Click Me).
Questions & Answers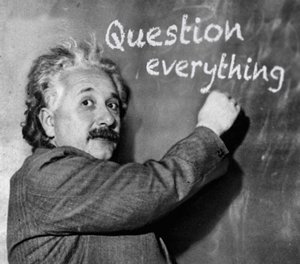 Respectful Disagreement

Hello! I have a parent teacher conference with my twins' 9th grade Honors Biology teacher. During a discussion on global warming, my twins asked her thoughts on some of the debunked global warming theories. This enraged the teacher, who then used bullying and intimidation towards anyone in the classroom who disagreed with her beliefs on climate change. I believe in treating our planet with great care and respect, but I am concerned the globalists' climate change agenda is more about the money and not about the planet. Do you have any thoughts about this topic or favorite articles to share with me before my meeting? It might only last 15-20 minutes and I already know that I probably won't be changing her mind on the subject.
-Jessica
Thanks for writing in Jessica. In answer to your question, consider some of the foundational precepts of Science, such as these mentioned on a website of UC Berkeley: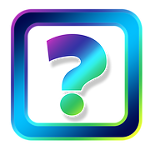 Science is always a work in progress, and its conclusions are always tentative.
...
In science, the tentativeness of ideas such as the nature of atoms, cells, stars or the history of the Earth refers to the willingness of scientists to modify their ideas as new evidence appears.
Scientific ideas are subject to scrutiny from near and far, but nobody ever takes a vote.
...
Scientific ideas are accepted or rejected instead on the basis of evidence.
(2014)
Berkley source
Science is non-dogmatic.
Nothing in the scientific enterprise or literature requires belief. To ask someone to accept ideas purely on faith, even when these ideas are expressed by "experts," is unscientific. While science must make some assumptions, such as the idea that we can trust our senses, explanations and conclusions are accepted only to the degree that they are well founded and continue to stand up to scrutiny.
(2014)
Berkley source
To discourage sincere questioning is the promotion of a dogma and does not model how scientific debate should progress.
Concerning the concept of Global Warming particularly, over 31,000 scientist have signed a petition cautioning the US government on acting on the Kyoto proposal, saying:
There is no convincing scientific evidence that human release of carbon dioxide, methane, or other greenhouse gases is causing or will, in the foreseeable future, cause catastrophic heating of the Earth's atmosphere and disruption of the Earth's climate.
http://petitionproject.org/
There has been a slight increase in temperature over the last 100 years. However, there is significant doubt that man and his actions are the fundamental cause of it all. Much more powerful are natural causes. There are documented natural cycles in the climate of the Earth, as well as a number of other factors that affect our climate.
For example you can check out this from NOAA:

Considering these facts presented in this -
Meteorologist John Coleman deeply disagrees with the assertion that man is the primary cause of our temperature rise or that there is danger of a runaway greenhouse effect:


See Also:

-Vince Newmeyer
Share this Newsletter with a Friend
Please send this link http://scienceelevated.com/newsletter/2016M11/2016Nov.html to your friends where they can read the newsletter and also suscribe.
About this Newsletter
The objective of the monthly Science Elevated Newsletter is to share with others information founded in science that is often overlooked or ignored when it comes to controversial issues like Darwinian evolution and Global Warming etc.
We will also discuss the challenging effects that these philosophies have on other aspects of our lives such as our foundations of law, societal and personal morality, and personal religious convictions. Though we will be considering attendant implications of these notions, we want to assure the casual reader or seasoned investigator that our science conclusions are rooted in observation and measurement, not a blind adherence to a dogma.
Please visit our home page at: ScienceElevated.com
Contact Us
President - Vincent Newmeyer
Contact
News Letter Editor - Christina Wolf
Contact
Event Scheduling - Karen Bates
Contact
Publicity - Tiffany Hess
Contact
Study Group Coordinator - Karen Bates
Contact
Study Groups (so far)
Logan - Marianne Siler
Contact
Mountain Green - Mrs. Lydia Nuttall
Contact
Bountiful Tiffany Hess
Contact
Lehi / Alpine - Mark Barlow
Contact
Pleasant Grove - Karen Bates
Contact
Provo / Orem - Karmel Larsen
Contact
Heber - AE
Contact
Vernal - Pam Clinch
Contact
Want to help out in your area?
Please contact
Karen Bates
.
Subscribe to this email newsletter.
Unsubscribe from this email newsletter.