Welcome, to the Science Elevated Newsletter. The objective of this monthly newsletter is to share with others information founded in science that is often overlooked or ignored when it comes to controversial issues like Darwinian evolution and Global Warming etc.
We will also discuss the challenging effects that these philosophies have on other aspects of our lives such as our foundations of law, societal and personal morality, and personal religious convictions. Though we will be considering attendant implications of these notions, we want to assure the casual reader or seasoned investigator that our science conclusions are rooted in observation and measurement, not a blind adherence to a dogma.



Inside:

Coming Events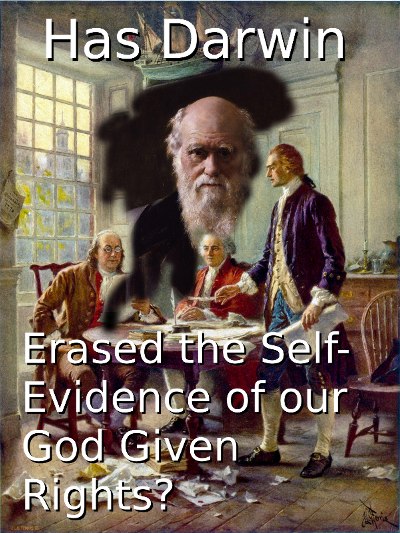 Has Darwin Erased the Self Evidence of Our God Given Rights?
Presentation by Vincent Newmeyer
For: Everyone

Event #1 Utah County
Date: Thursday, October 20, 2016 at 7:00pm
Sponsored by Liberty Rock School
Location:
Upstairs at Brigham Larson Pianos
1497 South State St, Orem

Event #2 Davis County
Date: Thursday, November 3, 2016 at 7:00pm
Location: Liberty Hills Academy Auditorium
1645 South 500 West, Bountiful Utah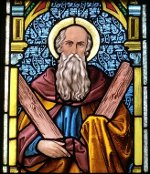 C14 and Other Scientific Dating Techniques: Why they produce so many dates inconsistent with the scriptures.
Presentation by David Barker
Date: Thursday, November 10th, 2016 at 7:00pm
Sponsored by Liberty Rock School
Location:
Upstairs at Brigham Larson Pianos
1497 SouthState St, Orem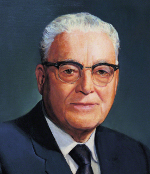 What Prophets and Science Facts Say About Evolution
Presentation by Peter Cannon, Liberty Hills Academy
President of the Board of Trustees
For: Students from 5th through 12 grade
Date: Thursday, November 17, 2016 from 12:30 - 1:30 p.m.
Location: Liberty Hills Academy Auditorium
1645 South 500 West, Bountiful Utah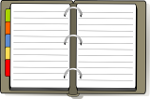 Invite us to speak in your area.
Our presenters would love to share with you and your friends one of our presentations. Also watch for field trip opportunities hosted by our scientist and presentors. To book an event please contact our
Event Scheduler (Click Me)
.

Educated Intelligent People Don't Doubt Darwin..... Right?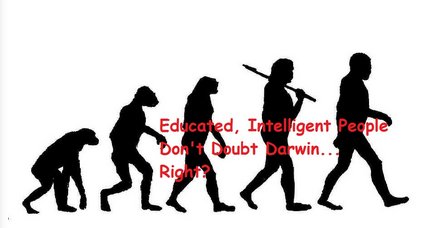 You might be surprised to learn who has doubts about the scientific validity of the Theory of Darwinian Evolution!
See for yourself. (READ MORE)

Education Update

Utah State Office of Education Recommends Atheist Lesson Plan
The Utah State Office of Education is meant to set standards for the proper education of Utah's students. Parents trust them to make recommendations that will help them in their efforts to raise well-educated children.
How are they fulfilling this great responsibility? (READ MORE)



Science Merit Recognition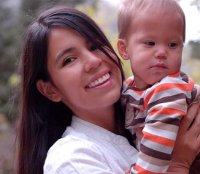 This month we would like to recognize Karen Bates. The lack of knowledge about evidence which challenges evolution and the materialistic belief of our origins is the primary reason that many atheists have justified their disbelief. In an effort to counter that lack of awareness about evidence which fundamentally challenges the Darwinian paradigm, Karen has started a study group to encourage others to look at evidence that counters some of the evolutionist claims. Karen posts weekly assignments on a blog (earthwisestudies.blogspot.com) and encourages her group to view or read the material; and then to comment with their thoughts, questions and ideas. When she doesn't know the answers, she asks one of our scientists or researchers where she can find resources for directing her group. She is arranging inspiring field trips, presentations and discussions with our scientists and presenters as an incentive to those with whom she studies. Our presenters provide her with the study material that would be most helpful for preparing for their presentations. Karen has volunteered to help in organizing and assisting other study groups. If you are interested in starting a study group in your area, please contact Karen Bates (Click Me).




Recent Activity
On September 8th at Liberty Hills Academy, Vincent Newmeyer presented a lecture: Science Essentials: What Your Child Needs to Know about Evolution. This overview also included an update on the adopted Utah State science standards and plans to implement them by the Utah State Office of Education.
On Thursday, September 22nd, at Liberty Hills Academy, David Barker presented a lecture: Science and Religion: Reconciling the Conflicts. The presentation was for students 4th grade and up and their parents. Also invited to participate were homeschool families.
On Thursday, September 22nd, held at the Smithfield Recreation Center, Vincent Newmeyer presented a lecture on how the assumption of Darwinian evolution is resulting in removing the "Self Evidence" of our God given rights. This lecture was sponsored by the Freedom First Society.
On Tuesday, September 27th, Called to Learn (formerly LDS Homeschools) held a video interview and presentation for their upcoming video Homeschool Conference, entitled Science and Religion: Reconciling the Conflicts.
In addition to these presentations, several homeschool groups have organized science discussions. Also, several science groups have been started across the state.
If you are interested in starting a study group in your area, please contact Karen Bates (Click Me).
To book an event please contact Event Scheduler (Click Me).



Questions & Answers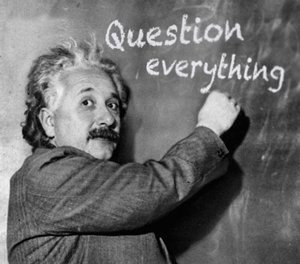 Carbon 14 Ages

I have a question for you- the evolutionists say that all of the carbon 14 in samples [that indicate a young Earth or vastly younger ages than generally accepted,] are probably contaminated because there is so little to measure that even a tiny bit of contamination will skew the data. And it is easy to contaminate because of the stuff around the samples. Where can I find information about that claim?
-Karen Bates
In answer to your question, there are several places you can learn of the rebuttal to claims of contamination of C14 in these controversial samples: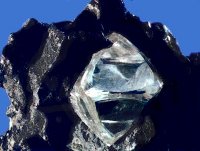 First, we can look at the structure of diamonds. Diamonds beleived to be billions of years old, when measured with the lattest C14 technics, measure only thousands of years old. Diamonds from the earth have a crystal structure that only forms under certain conditions: carbon in high pressure and high temperature. This is how the diamond is "born" you might say. The conditions where contamination could occur after the diamond's "birth" are not the conditions where these diamond crystal bonds can be formed because it would mean that the diamond is no longer deep in the Earth where you would find the high pressures and temperatures. A diamond is very strong and withstands mechanical challenges to its structure very well. Should these crystal structure bonds be broken within the diamond, they will not be reversed unless the diamond is back again in high pressure and temperature. These conditions of high temperature and pressure are unlikely to be found at or near the surface of the Earth where we would concern our selves with contamination as mentioned. So, if you look at the carbon material inside the diamond, you can eliminate many opportunities for contamination to interfere with the test.
There are parallel explanations to challenges of contamination in collagen protein samples which have been found in various fossils that were believed to be millions of years old by some standards, yet by C14 methods were shown to measure only thousands of years old. Collagen does not occur in geological processes. Collagen is formed only by advanced biological organisms. Bacteria do not produce collagen. So when collagen is found encased in rock, it almost certainly is a result of an organism that produced the fossil. When collagen is isolated and purified from a fossil, the result is original biological material which contains the carbon used to produce that protein when the organism was still living. By this selection and purification process, you are again eliminating many opportunities for contamination, similar to the diamond scenario. Yet collagen itself, even under the most favorable conditions, should be totally decayed to humic acid in one to two million years on the outside, as measured by studies from various scientific groups such as the January 1999 publication by Jeffrey L. Bada et.al. Lest one think that these biological remnants of these once living creatures are so broken down - so decayed that detectability is questionable - you need to become familiar with the work of people like Mary Schweitzer and Mark Armatage. They and others have recovered original biological tissue from dinosaur fossils. That topic we will have to explore another day.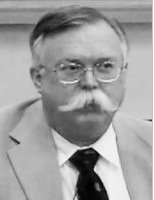 Some allege that neutron capture in C13 from nearby decaying uranium or thorium could be the source of C14. However, no elevated presence of uranium or thorium has been found around the specimens used for these Carbon 14 tests. Also, when analyzed in more detail with known factors and mathematical precision, we find that carbon is a difficult atom to induce neutron capture. The concentration of uranium, for example, that would need to surround the sample to be tested would have to be rather pure uranium, in which case it would not be a coal bed or a fossil bed... it would be uranium. This applies to any Carbon 14 sample, be it diamond, coal, bone, collagen, etc. You can read more about this in an article written by Dr Paul Giem.
Also, when tests are done, multiple samples are used when possible, in part to identify potential contamination. A good example of this is in a published, peer reviewed article titled "Deep Wells - DeepTime?" In this instance, one of the samples did appear to be contaminated in spite of great efforts to avoid contamination. The Scientist researching this said that it "Stuck out like a sore thumb," as that sample's results were obviously inconsistent with the other samples.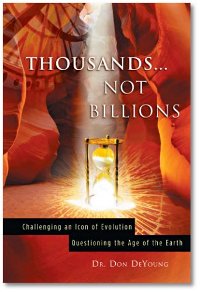 For those who desire further information, you would be well served to read the book Thousands not Billions. It is a summation of an eight year long investigation by seven scientist, each who holds a doctorate in their field of study.
Share this Newsletter with a Friend
Please send this link http://scienceelevated.com/newsletter/2016M10/2016Oct.html to your friends where they can read the newsletter and also suscribe.



Contact Us
President - Vincent Newmeyer
Contact
News Letter Editor - Christina Wolf
Contact
Event Scheduling - Vincent Newmeyer
Contact
Publicity - Tiffany Hess
Contact
Study Group Coordinator - Karen Bates
Contact
Study Groups (so far)
Logan - Marianne Siler
Contact
Mountain Green - Mrs. Lydia Nuttall
Contact
Bountiful Tiffany Hess
Contact
Lehi / Alpine - Mark Barlow
Contact
Pleasant Grove - Karen Bates
Contact
Want to help out in your area?
Please contact
Karen Bates
.
Unsubscribe from this email newsletter.